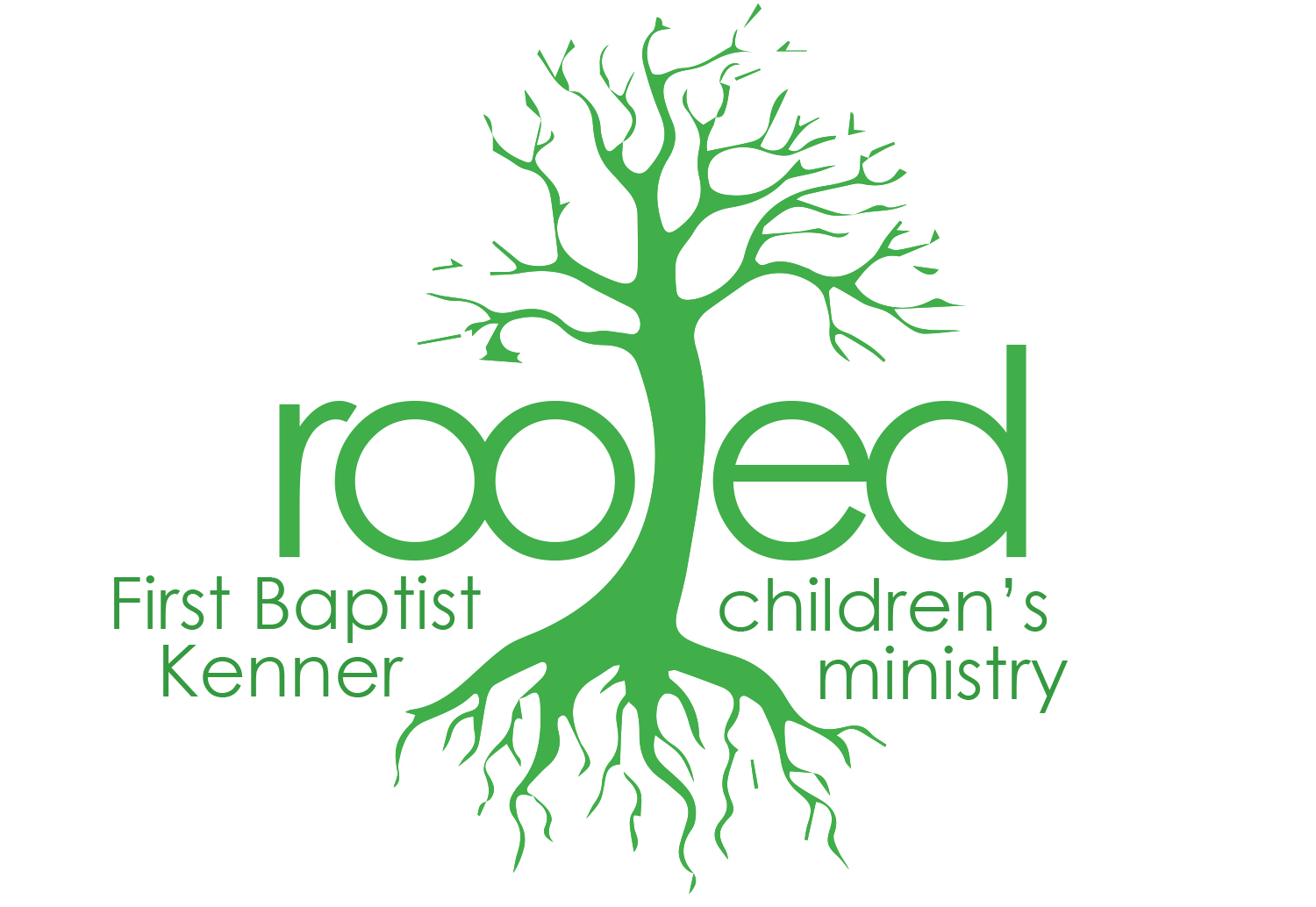 Thank you for your interest in the Children's Ministry of First Baptist Kenner. Our children's ministry exists to share Christ with children, to connect each child with other Christians, to help them grow in their faith, and to challenge them to grow through serving others and
honoring God with their lives.

"Therefore, as you received Christ Jesus the Lord, so walk in him, rooted and built up in him and established in the faith, just as you were taught, abounding in thanksgiving." Colossian 2:6-7 ESV
Our Children's Ministry's theme is "Rooted" because want our children to be rooted in Christ and to put their full trust in Him.
MINISTRY SCHEDULE…
• Sunday: Bible Study (Sunday School) for 1st Grade-6th Graders.
• Wednesday Nights: ROOTED M.G.M. (Missions, Games, Music) at 6:15pm.